plugins Here you can find a list of plugins I've written for LightWave.

Chat in Lightwave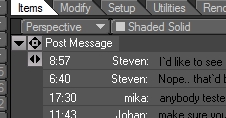 Chat within Lightwave, support for custom rooms.
32 bit 64 bit
&nbsp

FBX static mesh exporter Exports from modeler or layout multiple UV maps.
http://www.newtek.com/forums/showthread.php?p=1049744


Octane Exporter Get the latest from Octane forum.
http://www.refractivesoftware.com/forum/


Edge Expand A image filter plugin, don't use it on images - only as render processing image filter.
It will look for alpha edge and expand the rendered pixels.
EdgeExpand.zip


Convert between DAE,FBX,OBJ,3DS Works from Layout or Modeler
FBXDAEOBJ_win32.zip
FBXDAEOBJ_win64.zip

CryEngine Exporter Simple readme is in the zip, make sure you read it before using.
Here's a couple of limitations:
There are no warning messages for any CryEngine limitations, number of materials, vertex count.
Only 3 or 4 point polys.
No layers.
If your surfaces has textures assigned, these has to be in .tif.
CryExport_x86.zip
CryExport_x64.zip

Convert .HTR to .MOT Convert HTR file to LightWave motion files. HTR can be exported from motion builder.
ConvertHTR.zip
32 & 64 bit version.

Export .ASE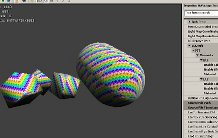 Export .ASE from LightWave Modeler. Works with multiple surfaces and UV's.
ExportASE.zip
&nbsp
The surfaces exported gets named with "_Mat". This is because of the ability to auto connect materials to surfaces while importing to Unreal.
If your LightWave surface is "Rock", name the Unreal material "Rock_Mat".
You can export several layers at once, make sure to use layer name.
Updated 24 nov

SoundWave 1.0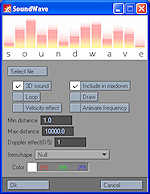 Now freeware!
SoundWave let you attach sounds to object. Surround sound 5.1, 7.1 etc are fully supported.
Record scene sound in Layout to multichannel surround wav.
Objects inside LightWave can be used for sound occlusion.
Doppler effect
Supported formats: wav, mp3, aiff, ogg, flac, mod, xm, s3m and more.

Available for Windows as 32/64bit plugin.
More information
Demovideo!

w_ShowSpeed Show the speed of an item in viewport.
http:\\walen.se\temp\w_showspeed.lsc

Vehicle Rigger 1.1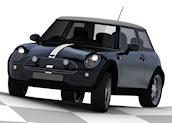 The first and only vehicle rigging tool for LightWave 3D.
Rig cars, trucks, trailers, and tanks in less than a minute.
Available for PC and MAC.
Vehicle Rigger includes W_GameDevice which is only available on Windows.
More information

VeggiPaint 1.0

VeggiPaint is designed to help LightWave users spray and place large numbers of objects.
Available for Windows.
More information

W_GameDevice

Ever wanted to connect your joystick or gamepad to a channel in Layout?
Why not control your face morphs with a gamepad?
Available as a motion and channel modifier. Option to force Layout to update for instant feedback.
Up to five devices can be plugged in and used at the same time in Layout.
Available for Windows as 32/64bit plugin.
More information